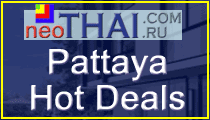 Offerte Speciali, Sconti:
• Anno di consegna - 1986
• Numero di edifici - 2
• Piano - 12
• Distanza dalla spiaggia - 100 m.
• Piscina - in uso comune

• Sorveglianza
• Sistema di CCTV
• Accesso elettronico
• Internet - WI-FI
• Parcheggio
• Campo da tennis

• Shop Ristorante Bar
• Giardino Parco giochi
• Lavanderia

• Maintenance fee: 20 THB - mq - mese
Want to sell apartment in Jomtien Condotel? Click here >>>
Jomtien Condotel - Appartamenti
Jomtien Condotel
Jomtien Condotel is very conveniently located at the northern end of Jomtien Beach. Close to everything you could wish, restaurants, bars, taxi routes, sports facilities and of course the beach, and insulated by the villages from main road noise.
Direct access to Jomtien Beach / Dongtan Beach, through private walkways and gardens. Communal pool, tennis courts, car park, 24 hour security. A five minute walk to the PanPan Italian restaurant and a small shopping complex with rental cars and a 24h.Foodmart.
Jomtien Condotel - Foto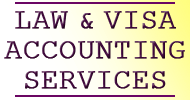 Progress Reports
Cambio del baht thailandese
THB
buy
sell
USD
31.39
32.09
EUR
35.63
36.82
GBP
39.87
41.75
HKD
3.91
4.18
JPY
28.6
29.87
January 16, 2019 11:26 www.scb.co.th